Accueil Vélo
Les Peupliers : Campsite in Colombiers, next to Béziers
3* campsite in Colombiers between Narbonne and Béziers.
Set off on an adventure!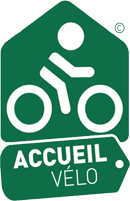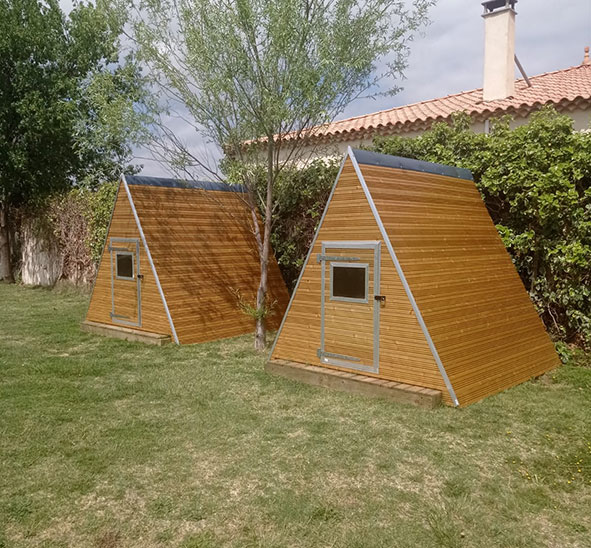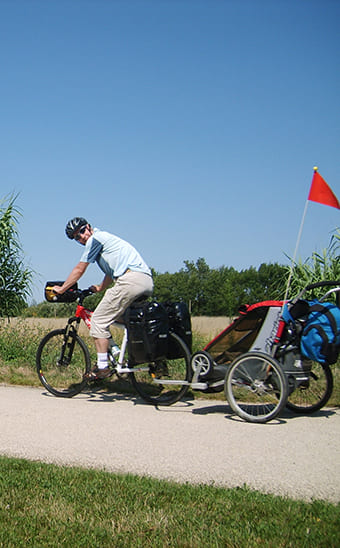 Weekend ideas, what's new and top tips
to go on a cycling
adventure.
Accueil Vélo is a French brand that approves bike-friendly facilities and services for cyclists on bike paths.

Visitors on bikes can count on the following from our Accueil Vélocampsite:

• Specific cycling facilities: secure bike shed, repair equipment.
• Great hospitality.
• Location within 5km of a bike path.
• Top tips, information and advice.
• Specific services for cyclists: luggage transfer, bike cleaning, bike and accessory hire etc.
Les Peupliers Campsite:
a slice of paradise
Les Peupliers campsite in Colombiers is a slice of paradise on the banks of the Canal du Midi with mobilehomes and pitches for keen cyclists to stay at.

Give yourself a change of scene and experience a cycling adventure for a weekend or during your holidays.
Explore the bike paths and MTB trails with family, friends or solo.
So, ready for a ride to remember?

Calculate your cycling route with
https://www.francevelotourisme.com/itineraire/gps